Partners Still Here for You
Beautiful Health
---
Beautiful Health is an all-natural beauty and health boutique located at 4947 Tamiami Trail North, Suite 105 in Naples. Their goal is to teach clients how to select products that have all-natural ingredients instead of damaging chemicals.
Beautiful Health has hand-selected hundreds of healthy skin care, body care, aromatherapy, natural nail care, hair care, water purification and home cleaning products to help promote a healthy lifestyle.
Working together with clients to form a "nontoxic relationship" with products that deliver the results for a more beautiful and healthy life inside and out is their passion. Besides offering natural and skin care, beauty and other types of products, Beautiful Health also conducts health classes and workshops throughout the year.
Beautiful Health offers CARE packages, gift baskets and gift certificates for any occasion. Clients may shop online for both beauty and home care products. Free shipping and delivery are available.
For more information, call 239-241 5111 or please visit www.beautifulhealth.biz.
---
The Bua Bell Group
---
In these uncharted times, you may count on us to remain constant, committed and mindful of the community. We have moved to a more virtual experience, staying active and available.
We are offering...
Virtual open houses, tours and showings.
Boosted social media presence for all of our listings.
Live chat through messaging, Chime, Zoom, Facebook, Instagram and FaceTime.
A virtual office for electronic signatures, paperwork and closings.
Many buyers have expressed the desire to transition into private homes while some sellers have expressed the desire to be more liquid at this time. We will continue to create opportunities for both.
Southwest Florida has a historical resilience all its own. Stay safe, let the sunshine in, and count on us for your real estate needs. We are taking all calls.
---
Practicing Blue Zones Power 9® Online
---
Consciously practicing healthy habits is more important today than ever before. As many of us adapt to our new circumstances with social distancing, we must also look for creative ways to continue working on our well-being. The good news is, Blue Zones Power 9 principles (Belong, Move Naturally, Purpose, Down Shift, 80% Rule, Plant Slant, Wine at 5, Right Tribe, Loved Ones First), which are commonalities adapted by the longest lived people in the world, are easily adaptable to going virtual. We have created a list of online resources from many of our partners who are using Blue Zones Power 9 principles to promote well-being in the community. Visit tiny.cc/BZPVirtualWellness.
---
FineMark Bank
---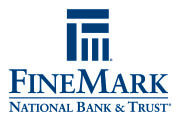 As the COVID-19situation continues to evolve, FineMark National Bank & Trust is taking steps to protect clients, associates and the communities they serve.
Some things that can be done in regard to banking to safeguard yourself and others:
Use ATM's instead of going inside a banking office. FineMark is waiving any ATM charges that incur during this virus crisis.
Utilize your bank's online banking system. Most transactions can be completed this way.
Use Zelle digital payment application to send money directly between almost any U.S. bank, typically within minutes
Consider conducting meetings and asking questions via email and telephone conference.
Use the night drop depository, a secured bank drop box where accountholders can deposit cash, checks and credit card slips. FineMark is checking its night drops three times a day now.
FineMark Bank's goal is to continue to support their needs, with a minimal level of disruption.
---
Henderson, Franklin, Starnes & Holt, P.A
---
The number one priority for Henderson, Franklin, Starnes & Holt, P.A. law office is your health and safety. As the organization diligently works to develop and refine its response to this crisis, forming a multi-practice and industry task force to assist clients in this quickly evolving landscape, it continues to provide high-quality service to clients via remote and rotating work force procedures as well as video conferencing.
You are likely asking questions about how this crisis impacts your business. Please continue to contact your respective attorney with the same email and phone number that you are accustomed to using. A link to Henderson Franklin's attorney directory is at https://www.henlaw.com/attorneys/?search-term-all=attorneys
---
The Naples Money Managers
---
To stay in close communication with our clients, we now provide a video UPDATE every Monday regarding our portfolio. Here is the link:
---
Park Family & Cosmetic Dentistry
---

During these unprecedented times, be assured Park Family & Cosmetic Dentistry is here for you as we continue serving people experiencing dental emergencies! Your safety and health have always been our priority. All patients are screened prior to entering the office, including taking patient temperatures. Social distancing is practiced as patients can enjoy the beautiful courtyard or the comfort of their own cars until their dental suite is available. Patients are socially distanced throughout the office, and our staff is using the highest quality Personal Protective Equipment and sterilization practices to ensure your safety.
We will continue to evolve to ensure your dental needs are met in the most comfortable and safe way, and look forward to serving all your dental needs upon reopening May 11, 2020! During the meantime, if you're experiencing a dental emergency, call us at (239) 263-1151!
---
Promenade at Bonita Bay
---
Promenade at Bonita Bay introduces Roy's Craveable Carryout, 4 to 8 p.m. daily, call 239-498-7697.
Molino's Italian Ristorante is now offering carryout service with a limited menu from 3 to 8 p.m. Call ahead, 239-992-7025.
DeRomo's Gourmet Market & Restaurant is offering curbside service with limited food and beverage menu, 3 to 7 p.m. Wednesday-Saturday, call 239-325-3583.
Gourmet Marketing & Catering is open 10 a.m. to 6 p.m. Monday-Saturday and 10 a.m. to 4 p.m. on Sunday for shopping and carryout. Call 239-450-1075 or 239-325-3583. Pizza will be available until 7:30 p.m. on Friday and Saturday. To place a pizza order, please call 239-325-3365.
Please see attached link for menus and how to shop Promenade at Bonita Bay's specialty shops online https://promenadeshops.com/
---
Tripura Foundation
---
Tripura Foundation is reimagining our work to urgently bring our Phonemic Intelligence (PI) Programs (intelligence-enhancing education) online for the benefit of children around the world living in poverty, chaos, or uncertainty.
PI is a brain exercise that dramatically enhances children's natural intelligence and emotional resilience. We have seen remarkable results and incredible impact in the lives of over 150,000 children trained with PI.
Our new, free online student community, called Do PI with Me, offers virtual training and support to use PI at home and helps teens stay connected to inspire and motivate each other.
We are also offering a free mentoring program for nonprofit organizations serving children that would like to implement PI as a supplementary tool in their own programs.
During this time of global change, we are using passion and innovation to bring PI intelligence-enhancing technology to many more children around the globe.
---
Wildflower
---
Hello beautiful Wildflowers! Lately, we've been diligently creating fun new ways to shop, all while still being safe and following the safety guidelines. Here is what we've come up with!
*Ship-outs: Thoughtfully chosen clothing pieces that go with the items that you've purchased in the past or all new outfits you'll be sure to love.
*Facetime shopping: We can arrange a facetime call at your convenience to show you the new pieces from your favorite brands, plus a few unique items that have been Selected just for you!
*Blog shopping: Read along and see what we're up to more in-depth! We touch on hot fashion topics, and as a bonus, there are beautifully pictured outfits in every one!
Website: https://www.wildflowerboutique.biz/
*Instagram/ Facebook: We have been creating beautiful and enjoyable content for everyone, so come see our fashion videos!
Facebook: https://m.facebook.com/WildflowerVenetianVillage/ Instagram: https://www.instagram.com/wildflower__boutique/?igshid=1r9ksz297haut
---
Woodward, Pires & Lombardo, P.A.
---
During this critical time, Woodward, Pires & Lombardo, P.A., (WPL) is focused on the health and safety of its employees and their families, as well as that of its clients. WPL is taking all precautions to keep its staff safe, including work from home contingencies, but rest assured that WPL is up and running. The company has set up off-site arrangements for those WPL attorneys and staff members who wish to work remotely from home.

Please know that they are open for business and are staffed to meet client needs. All means of contacting your legal team remain the same, whether by email or telephone.
Whenever feasible, WPL encourages telephone conference calls/meetings. If it is necessary to come to their offices, please limit the number of people you bring to only those whose presence is essential.
---
Yag-Howard Dermatology and Aesthetic Center
---
In response to the COVID-19 pandemic, Yag-Howard Dermatology and Aesthetic Center has launched its TeleDermatology service. Dr. Cyndi Yag-Howard and Traci Long, PA are offering TeleDermatology visits to help patients address skin health concerns while maintaining social distancing.
TeleDermatology is a branch of telemedicine which focuses on skin care and skin health by transferring medical information virtually, as opposed to visiting the office in person. TeleDermatology is appropriate for many types of visits, such as minor rashes or skin conditions, medication renewals, simple follow-ups, new nonemergent problems, and management of other skin conditions that do not require a biopsy or excision.
Recognizing that some conditions cannot wait, Yag-Howard Dermatology and Aesthetic Center remains open with reduced hours to provide care for those patients requiring surgical procedures. For more information or to schedule a TeleDermatology appointment, please call (239) 529-DERM (3376) or email office@yhderm.com.
---
---